La Fortuna is a very popular area and has a high amount of tourism on a daily basis for many reasons, eco-tourism, abundant wildlife, beautiful scenery, several options for Adventure Activities and the most important of all… to see the amazing Arenal Volcano. This beautiful volcano sits right in the heart of La Fortuna de San Carlos. In the Arenal Volcano area many kinds of activities are done, from zip lining, to ATV riding to hot springs, but there is one activity that is very unique: the Arenal Hanging Bridges, now why does this set it apart from others? Let's talk about it.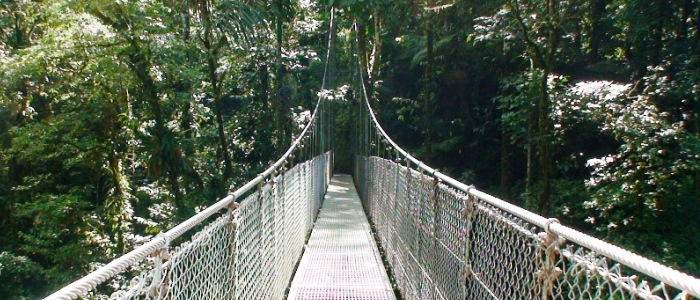 Some of the activities that are done in this area are usually fast pace. You can either do Zip Lining in the Rainforest or even do a little ATVing around the Arenal Volcano, but those things are fast pace activities. However, if you would prefer to take a little step at a time and like to enjoy the view and maybe a little wildlife watching, then The Arenal Hanging Bridges would be a great option.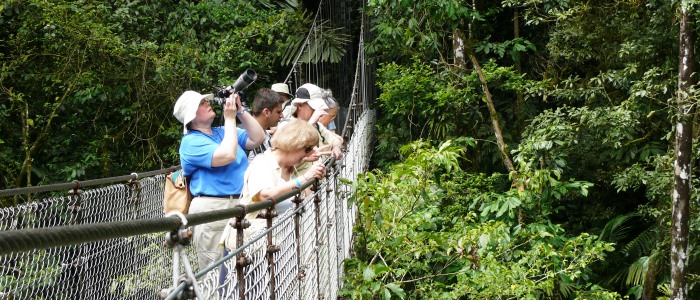 The Arenal area it's considered rainforest and it's very low in altitude, almost at sea level. For this reason it's kind of hard to setup hanging bridges in an area where there are not a lot of hills and trees. Fortunately, the area where the hanging bridges are settled has plenty of hills and inclination, to be able to enjoy of these kind of Popular Hiking in Costa Rica. This park is located on a secluded untouched rainforest jungle, and is a family owned business that has now opened its doors for people to come and see the beauties that this area has to offer. These hanging bridges range from different lengths such as 75m to 97m and heights of 28m to 45m. The hikes range from a total of 2 mile long and the short hike is half of the length; all totaling to an amount of 16 hanging bridges around the park and 10 fixed bridges. Whichever hike you take is a breathtaking experience because of the bright-green untouched vegetation that can be admire here and to all the animals that can be spotted in the area, like Coatimundis, Toucans, Bellbirds, Motmots, Howler Monkeys, Spider Monkeys, Guans, and we can't forget about the peaceful sloth, all in one single activity.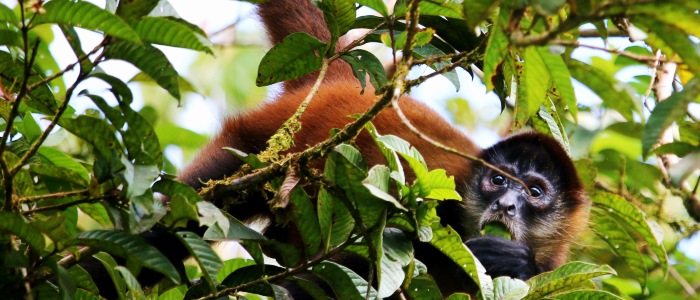 Part of this experience is the amazing view you get of the Arenal Volcano. As you walk along the bridges, you will also come across some steep waterfalls and little rivers that catch it on the way down. As you are walking, you also have to keep your eyes peeled at all times, this is because critters will pop out when you least expect it such as ants, amphibians and bugs but those are also interesting things to see in this beautiful park full of nature.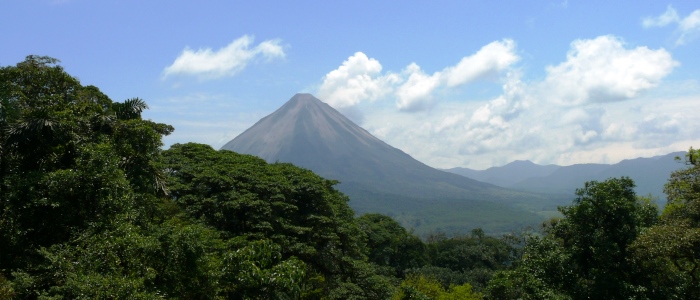 Overall, if you want to get in touch with mother nature and fest yourself on some relaxing breathtaking views, then doing the Arenal Hanging Bridges will be your best bet and you will have a ball trying to soak up so much beauty is in a 2 mile walk.