There are many slang type of ways to call beer around the world, but the Beers of Costa Rica are either called "Birras" or "Frias"; or depending on what you are drinking we can also use other terms like: Aguilas (Eagles) or Rubias (Blond). Beer in Costa Rica is something that is part of life and part of our culture, just like in other countries like Belgium, Germany, and Holland. Beer is not only a vice (for those who take it there), it's a way of life, a lifestyle, a tradition and we also feel the same way.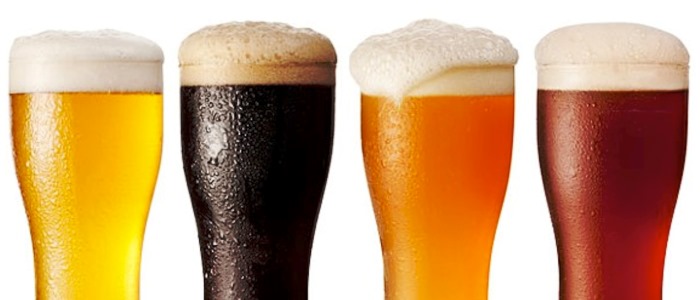 The Beers of Costa Rica are divided in 4 domestic brand names: Imperial, Pilsen, Bavaria and Rock Ice. Imperial is the most popular beer in all Costa Rica, a Pale Lager with an alcohol volume of 4.6%. It's the most consumed beer of the country because of its flavor compatible with all taste buds. No matter what your favorite taste in beer is, you are destined to have one and love it. Imperial also has several spinoffs; recently the manufacture Florida Ice & Farm Company (the equivalent of Anheuser-Busch) just released Imperial Light and Imperial Silver which just have a lower alcohol volume and fewer calories. Imperial has won the Gold Medal at Monde Selection in Belgium back in 2007 and it's not only just a beer brand, it's a household name. Imperial (the Brand) holds every 4 years approximately a massive event that holds different stages for international artist to come and perform and let's not forget the reason why that event is programed... to drink beer.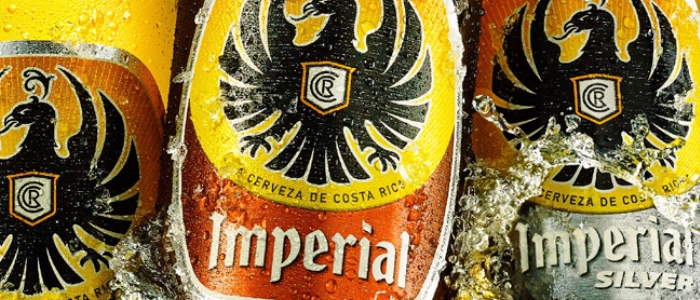 But let's not forget about the other Beers of Costa Rica; Pilsen, Bavaria and Rock Ice. Pilsen is a Pilsner type of beer with a 5.1 % alcohol volume, this was the first beer introduced to Costa Rica 126 years ago vs Imperial that was introduced 90 years ago. Pilsen is the 2nd most consumed beer in Costa Rica. Bavaria is also another domestic beer that comes in 3 presentations: Regular Bavaria, Bavaria Gold and Bavaria Dark; the Gold version is a little lighter in flavor than all the mentioned above, nevertheless, the Bavaria Dark has the stronger taste (very similar to European beers), with more or the same alcohol volume as the Pilsen beer. Now, about the Rock Ice, this has been more of the experimental beer of Costa Rica, where the manufacturer has introduced beer with several infusions. For example, there is the Rock Ice Limon, which is a Lager with a lemon flavor and Rock Ice Golden Monkey, made with the mangosteen tropical fruit. This beer was introduced to the market back in 2010 and unfortunately it was not such a great hit.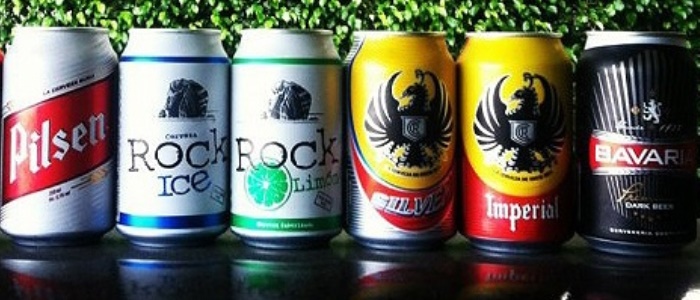 Even though we make our own domestic beer, we also make foreign beer. Dutch brewing company Heineken International have given us the right to make their beer here in Costa Rican soil. Also other companies and supermarket chains have introduced foreign beers anywhere from the US, to all over Europe and Asian beers. For example: all Anheuser-Busch beers, Carlsberg, Guinness, Sapporo etc. This is something that catches the attention of many locals and tourists, not only to have a taste of our beers, but if you have an exclusive taste, we have some for all.
Besides the different types of Beers of Costa Rica mentioned above, nowadays we have a "beer revolution" here in our country, where lots of "artisan breweries" are popping everywhere like popcorn. Most of them are produced and sold at the local bars of the towns where these beers are done, but some of them are taking one step higher and are being sold in different supermarkets and liquor stores. Some of these beers actually come with very traditional names of old Costa Rican tale-stories, such as the one called "Segua Beer". Others have the name of famous figures of our culture, like the "Malacrianza", in reference to the most dangerous bull of the traditional Costa Rican bull fighting shows. And I could go on and on… all of these beers from small-local breweries have very interesting names for their beers and each has a traditional Costa Rican story behind…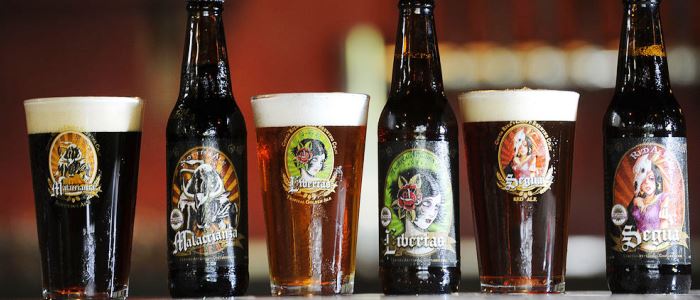 On that note, I would highly recommend to come to our country, have a refreshing taste of our beautiful wildlife, scenery and beaches; and in the process, have a few refreshing-ice cold Beers of Costa Rica, especially if you are touring the hot Pacific Coast or Caribbean Coast, trust me, you won't be disappointed!
Salud!