Guanacaste is a very diverse part of Costa Rica, and by diverse I mean filled with things to do and places to see and visit; there are hundreds of beautiful beaches, volcanoes, national parks and theme adventure parks. Today I will talk about one of these parks, the Buena Vista Adventure Tour.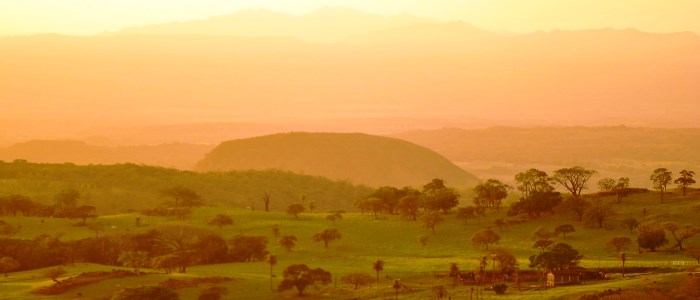 The Buena Vista Adventure Tour is done in the heart of the Rincon de la Vieja Volcano's Rainforests, at a relatively short distance from this Guanacaste National Park. This area is known for its lush vegetation and wildlife that surrounds the area. However since Buena Vista Park is located half way up the Volcano, the views are great, and speaking of the activities that can be done in this park they are suitable for the whole family, except for the waterslide which is a little rough and scary, but for those looking to have an adrenaline rush, this 420 meters waterslide (1,375 feet), will work very well…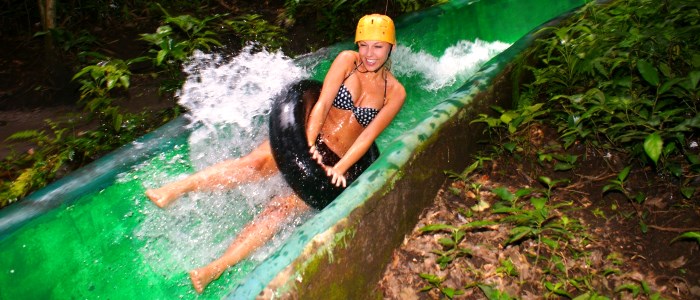 The Buena Vista Park has other numerous activities that can be done, including Costa Rica's most popular activity: zip lining. This zip lining tour is mild compared to others across the country, but makes it a great adventure for those who are beginners, families with smaller kids, or elderly travelers. This great canopy tour is done inside of a nice rainforest, where you can enjoy of nature and at the same time have an adventure.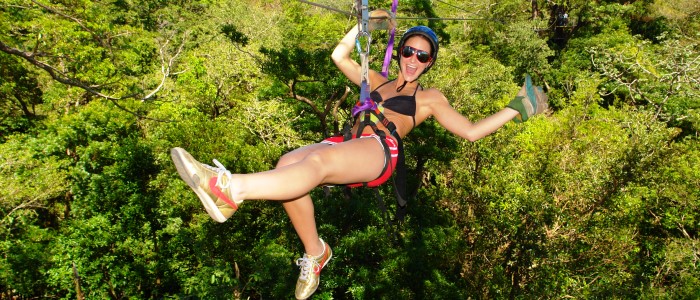 To bring it down a notch in the adrenaline and intensity meter, how about doing some horseback riding. The horseback ride is about a 3 kilometers (1.8 miles) long ride through the dense forest located at the foothills of the Rincon de la Vieja Volcano , passing through streams of water and amazing nature. In the process, you will have the privilege of seeing some wildlife like many birds, monkeys, coatimundis, butterflies, reptiles and amphibians. After a pretty long amazing horseback ride, take a dip in the natural hot springs coming from the Rincon de la Vieja Volcano and bathe yourself in some volcanic mud to relax and rejuvenate your skin as well.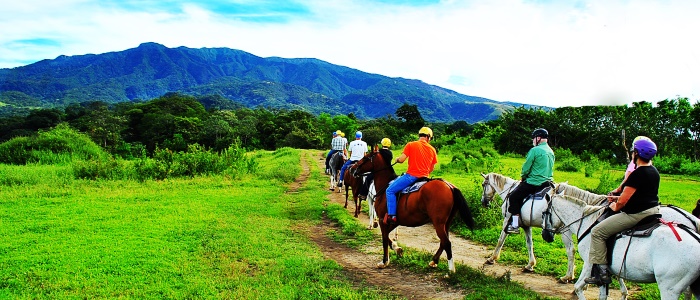 Keeping the adrenaline going, let's go back to talk about the waterslide, where you would be able to cool down at the longest one that Costa Rica has to offer and the most sought after slide in all Guanacaste, "The Tobogan de la Jungla" (Slide of the Jungle) this slide is 420 meters in length (1,375 feet). This slide is located literally in the mountain so the flora and fauna will follow you in this adrenaline filled slide.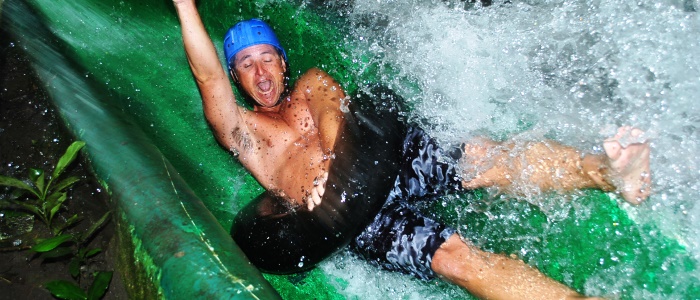 Every once in a while it's good to treat yourself to something nice and this tour is definitely that. The Buena Vista Adventure Tour is a good choice when wanting to spend a day having fun doing many adventures in one single location and try new things!