Near the border with Nicaragua and the town of Los Chiles in the most Northern part of Costa Rica, sits the Cano Negro Wildlife Refuge, a wetland that is home to many local rainforest animals and migratory birds.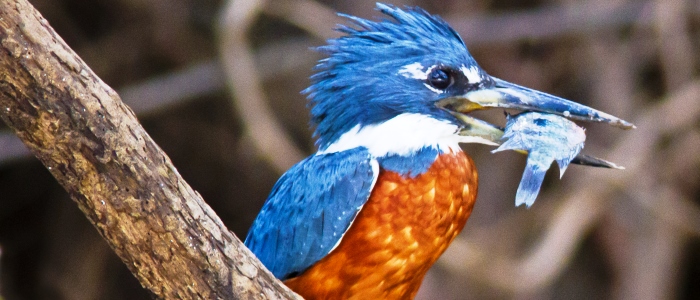 Caño Negro is a wild life refuge made up of 25,000 acres that also has a long body of water running through the middle of the rain forest, one of the most important wetlands in all Costa Rica due to the dense amount of wildlife in it and around it. As mentioned before, this place is a seasonal home to many migratory waterfowl, as well as a permanent home to many other wild species of our rainforests. This is one of the regions of Costa Rica that has a vast number of varied species in one single place, but on the flip side and due to drastic climate changes, some of the species that reside in this wild life refuge are starting to become extinct. Now, this area is not accessible to the general public, the only way to get in is by taking a boat tour, which would be ideal for those who search for the best birdwatching in all Central America.
Speaking of the specific animals that can be found in this area, there are Jaguars, Pumas and Ocelots that have been spotted by the river, but you know its nature and it's always a gamble to see some of these exotic cats just hanging out in plain view. Other animals found here are howler monkeys, white faced capuchin monkeys, spider monkeys, caimans, iguanas (in bunches), long nose bats, coatimundis, tapirs, peccaries, turtles, agoutis, pacas, poison dart frogs, sloths, squirrels, the Jesus Christ Lizard or Basilisk Lizard, mostly known for its ability to walking/running on water, henceforth the name Jesus Christ Lizard.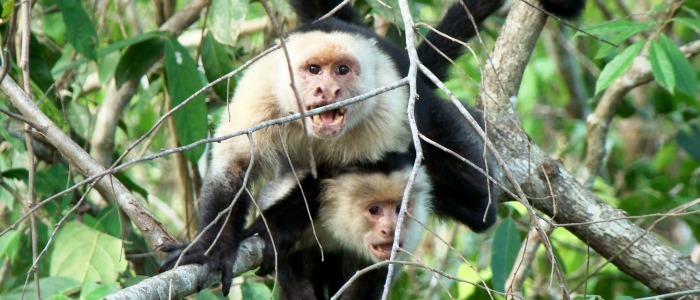 In the Cano Negro Wildlife Refuge there is also a huge amount of butterflies and other insects; reptiles, amphibians and fish, being the most famous the living fossil "alligator fish", commonly known in Costa Rica as "pez gaspar".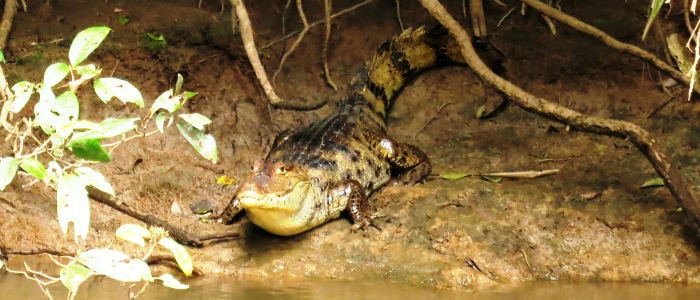 On that note, these are the kind of things that you can expect to see in the Caño Negro Wildlife Refuge, so if you are a bird fan, or just simply love to see beautiful wild life and amazing scenery, than most likely this is your best bet.