Costa Ricans are known for many things, like being the happiest people on earth, coffee crops, Rain Forest / Cloud Forest and so on, but what many people don't know is that Soccer in Costa Rica is an everyday thing; we eat, breath and sleep with soccer. In Costa Rica we have many soccer teams that locals support, also our national team is currently made up by many star players that play in important soccer clubs in various countries in Europe, U.S.A and Asia. Soccer in Costa Rica is celebrated and it's treated with the same excitement and passion as you would celebrate a Super Bowl a US Open or even a Rugby Championship game. Let's get more in detail about this topic.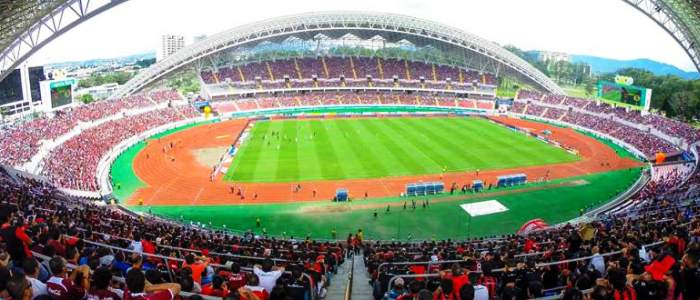 In Costa Rica there are 12 professional teams, they all represent at least one Province or Town in Costa Rica for example: Team La Liga represents the Province of Alajuela, Team Saprissa represents , specifically the town of Tibas, Team Cartagines the amongst many more. These teams have a very strong fan base, like the Club Sport Herediano, they represent the province of Heredia and they are considered the team with the most loyal fan base ever. All these Team participate in a championship every year to see who the best in the country is. This year 2017 the best team is Herediano thanks to its coach the ex-local star player name Hernan Medford. In Costa Rica there are some great teams, teams that stand out from the others, and some that are just honorable mentions. For the most part, the soccer teams that have the highest fan base and that have the best players are Liga Deportiva Alajuelense (Alajuela), Club Deportivo Saprissa and the recently crowned winner Club Sport Herediano. When championship games are underway or a "Clasico" (Saprissa vs La Liga) the whole country comes to a standstill, people ask to get out of work early to go home and watch the game or a night out with friends for some beer, but the country collapses, streets get empty and restaurants and bars will most likely be packed with people. So when you are in Costa Rica and you see soccer team flags and jerseys everywhere and the streets are empty on peak hours, that means there is an important game going on.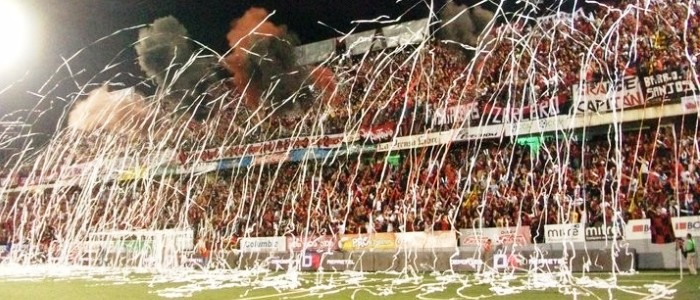 The most admirable in Costa Rica is our National Team, or locally called "La Tricolor"; this team is our baby, our pride and joy and what we would kill for (hypothetically). Getting up to number 13th in the FIFA Ranking we have come a long way to get there. The current members of our team are truly star players, and thanks to them they have put Costa Rica on the map as one of the most respected teams after getting to quarter finals in the FIFA World Cup back in 2014. Some of the star players that make up this team are Bryan Ruiz currently captain of our national team and former midfield for England's and of Portugal ; Joel Campbell who plays for the "" team in Spain; Celso Borges who plays for of Spain; and currently our star player ever, is Keylor Navas, who is the goalkeeper for . Navas is not only a member of the best soccer team in history, he was awarded as the best goalkeeper in the Spanish Soccer League in 2014, and he is well on his way to be in the list of the best goalkeepers in history a long with ex Real Madrid goal keeper Iker Casillas, and is biting on the heels of the currently best Manuel Nuer or Germany and member of soccer team.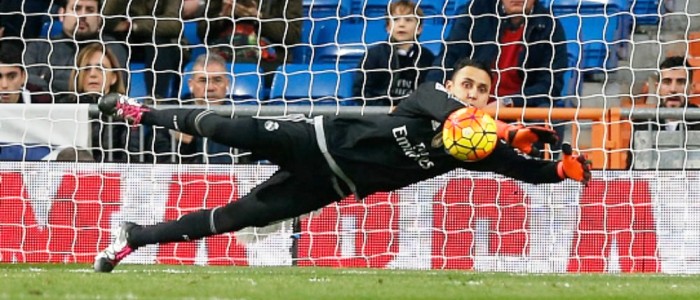 Speaking of our National Soccer Team, we are now well on our way to make it to our 5th World Cup, which will be in Russia in 2018. Our team is doing very well, we are 1 point away to making it to the next world cup, which I think we will get on the next game at the National Stadium in San jose against Honduras on October 6th 2017. If we make it to the world cup that day, there will be a big celebration in all Costa Rica.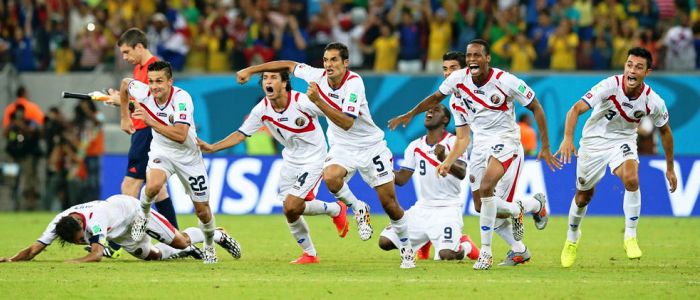 So as you can see we really take this to heart, we love the sport with everything we have and we will do so until the end of our days. Soccer matches in Costa Rica are filled with extreme euphoria and once a goal is made the crowd goes so wild that you cannot refrain from the hairs in the back of your neck standing up. One thing is for sure, once you come out of the stadiums, you might just lose your voice with all the screaming and yelling that goes on in every match. In a nutshell, we live the sport, we appreciate it and we really hope that if soccer is your cup of tea, then come to catch a game or 2 and fall in love with the sport as much as we do.