Surfing in Costa Rica is a really popular sport; you just have to sit in one of the good beaches with good waves and all of the sudden you will see several people with surfboards jumping in the water. This intense and skillful sport is also practiced in many parts of the world and Costa Rica is one of the best places to do it. There are many , more than 300 actually, but some just have that thing that attracts many local and foreign surfers. Usually the best beaches are the most remote, but in the case of Costa Rica there are many options where you don't really have to go on an expedition just to catch some waves.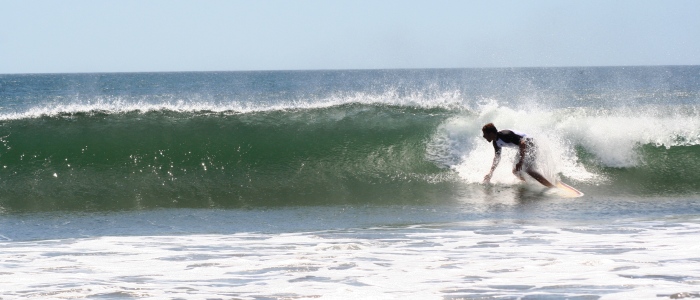 Costa Rica holds annually a decent amount of Surf Competitions, whether they are international or just local competitions. To these events not only local and international surfers assist, but also people from all over the country, as well as many sponsors like Reef, Rip Curl, Olympus Cameras, Hyundai, Roxy etc. Usually when a surf competition takes place, many fans come and the beaches get really crowded. A good example of this is Jaco Beach, because every time there is a surf tournament, the whole area gets really crowded with people from the Capital and other cities of the country.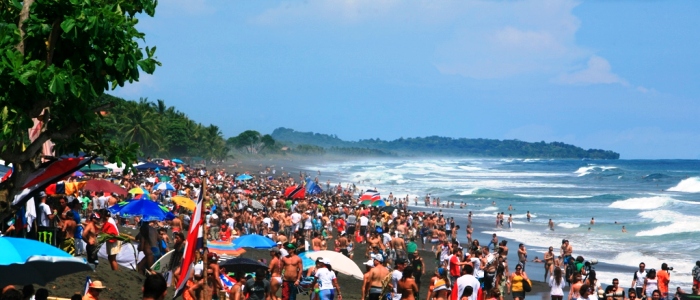 is a very popular beach, diverse in many ways and one of the best places to go Surfing in Costa Rica. Downtown Jaco is basically just a strip where you can find anything from Supermarkets, Bars, Discotheques, a large amount of restaurants for whatever you crave and many surf shops that make this place the ultimate surf spot to be in, because of the good waves, beautiful scenery and everything that you could possible need just within a short walking distance. Speaking of short distances, Jaco's next door neighbor called Hermosa Beach is also a great spot for surfing, a little better than Jaco actually. Hermosa Beach has also hosted several surfing tournaments, national and international, including worldwide championships in 2009 and 2016.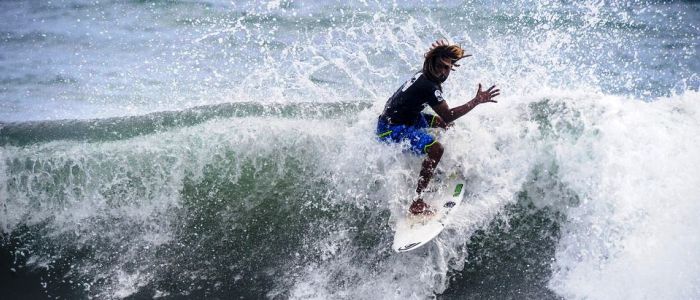 The Guanacaste area is also very big on surfing amongst other things. To be more precise, is one of the most visited beaches in all Costa Rica and a great place to go surfing. Lots of people from all over the world come to this beach to travel and surf all at the same time; Tamarindo along with Roca Bruja (Witch Rock) which we will talk about in a moment, are known for having waves up to 8 to 12 feet in height. Now speaking of Roca Bruja, this is a very secluded yet beautiful place to go. It is located about 2 hours away from Tamarindo, but beware, because in order to even get a chance to surf here you will need 3 things: patience, an all-terrain 4x4 vehicle and serious driving skills. The drive from the main road to the actual beach is not highway quality type road. Since this area is so remote, the road is unpaved, so you will have to expect a gravel road that sometimes gets in really bad condition; but once you get there the difficult drive is definitely worth-while; I would say that this is probably the best place to go Surfing in Costa Rica. The waves that you may find in Roca Bruja are just as or even bigger than the waves you would find in Tamarindo!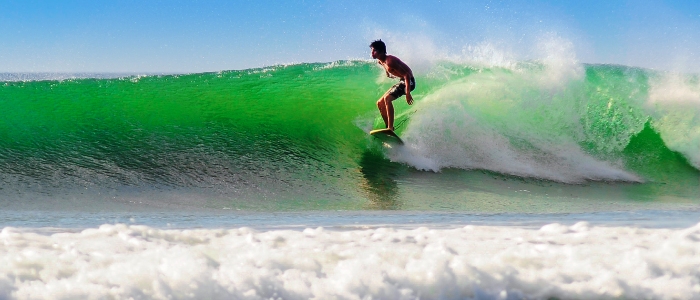 Well let's go even more remote than Roca Bruja. There is a beach called San Miguel, located in the Gulf of Nicoya, at about 1.5 hours after you get off the Playa Naranjo's Ferry Boat; or about 5 hour drive from San Jose. San Miguel beach is a great beach for surfing but not a lot of people visit this area since it is so remote, but it does have its benefits. For example and the most important, you basically have the beach all to yourself and the waves are so big that they can get a bit scary, basically its mostly intended for real pros in the field of surfing. The beach itself is really long and very wide, not to mention that this beach is impeccable in the sense of clean, the perfect place to visit and catch some insanely big waves.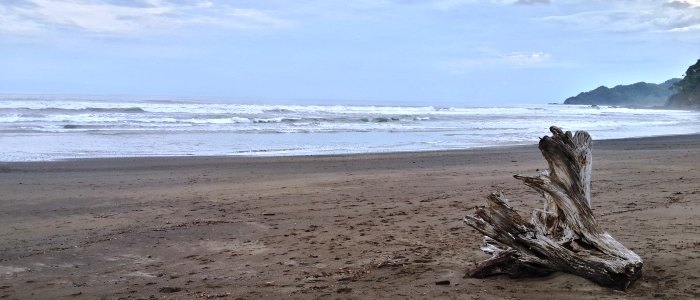 Another good place in the South Pacific Region to go surfing is "Pavones Beach", which is very famous because it's the longest left in the world. Pavones is also a remote place, very close to the border with our neighboring country of Panama. This is a Rainforest Beach with very intense natural beauty, as a matter of fact; it is my favorite beach in all Costa Rica because of the incredible views of the mountains completely covered with Rainforest that contrast with the ocean.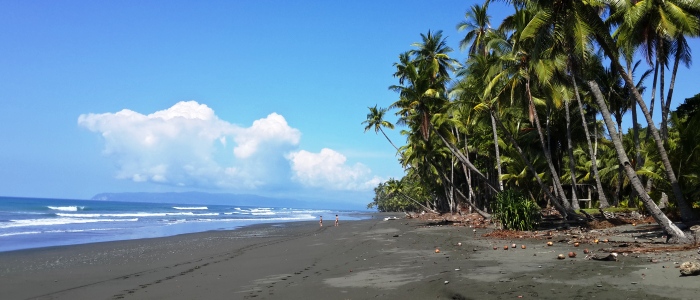 Speaking now of the Caribbean Coast of Costa Rica, the best place to go surfing is , a more developed area with paved roads access, many hotels, restaurants, surf shops, bars, etc.; basically, Puerto Viejo has all the comforts that a surfer would need. Besides Puerto Viejo itself, a really good and beautiful beach in the area to go surfing is Cocles Beach, where the surfers can catch the best waves of this whole region.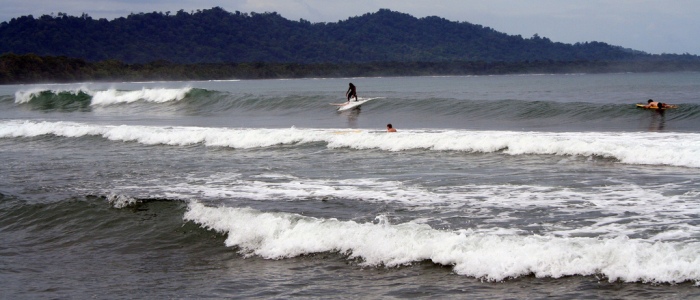 These are just some of the beaches that are best known for Surfing in Costa Rica, however I have to admit that Costa Rica itself is a surfing country, meaning that for the most part the majority of the beaches have some pretty cool waves. We encourage you to come and rip up some waves and maybe catch a little tour while in the area.