The Arenal Volcano National Park is located in the district of La Fortuna, which belongs to the county of San Carlos and the province of Alajuela.
Sections of this article:
Important information about the Arenal Volcano National Park
Map
Arenal Volcano National Park map:
Altitude
This volcano has an approximate height of 1,670 meters above the sea level, and is located in the Arenal Volcano National Park.
Volcanic activity
The Arenal Volcano it's being active since 1968 to present, with its busiest period until 2011 when it stopped spewing lava. Today, minor type of activity can be observed, such as constant gases and water vapor.
Before the volcano started its activity period, people questioned whether it was a dead volcano because the Arenal never showed any signs of volcanic activity, due to this, before it was known as "Mount Arenal", but on July 29th 1968 there was an explosion that destroyed the villages of Tabacon and Pueblo Nuevo, killing about 87 people, and created three new craters.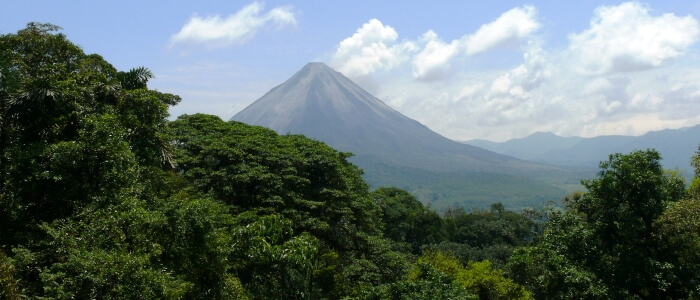 Since that date the volcano stayed active with manifestations that included gas emissions, lava flows, pyro-clastic flows, also explosive eruptions separated by calmed periods. The vision of the red-hot lava until 2011 and the constancy of the activity of the Arenal Volcano had given a significant place in the world both in the tourism sector as in the scientific community.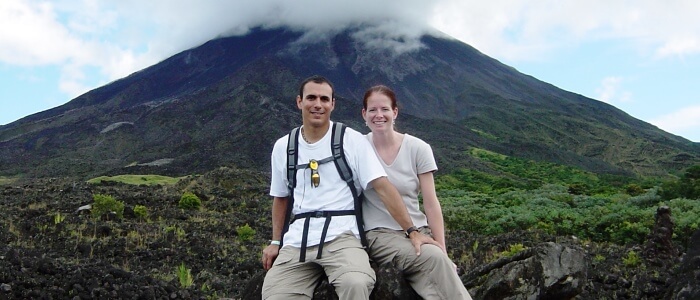 Second Volcano
The Arenal Volcano National Park also has a second volcano name "Chato", whose crater has a beautiful green lagoon, it is known by the locals as "" or "The Sleeping Indian" and this volcano has not been active for a good 3,500 years.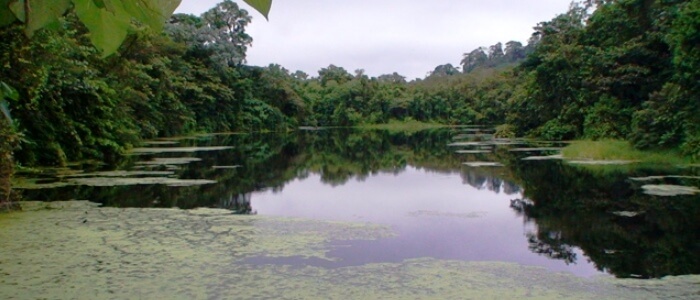 Tours and activities
Our one day are a great way to explore the best attractions of the La Fortuna de San Carlos region. They can be customized and be private to suit your needs if you prefer.
We also invite you to see our which is the best way to explore Costa Rica and get the most out of your vacation.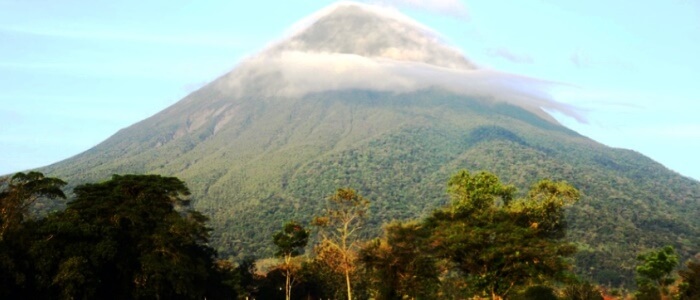 Follow us on Facebook to see great pictures and information about Costa Rica
Read more about other National Parks of Costa Rica
Braulio Carrillo National Park