There are lots of , such as zip lining, white water rafting, nature hikes or others, but doing one of the Costa Rica Hanging Bridges Tours is one of the must do things when visiting our country. This type of activity centers started in Costa Rica a few decades ago and have been a total success ever since then; there are hanging bridges parks in Monteverde, Arenal, Tenorio Volcano and San Ramon, but more than likely there will be many other parks like these that will be opened in other regions in the upcoming years…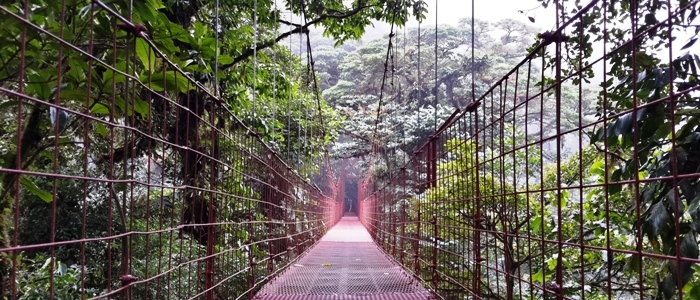 The most famous hanging bridges in Costa Rica are located in Monteverde, that's where the hanging bridges walks started, but the ones in Arenal are becoming a good competition for the ones in the Monteverde Cloud Forest.
These are the destinations where Costa Rica Hanging Bridges tours are available and some information about each one of the parks:
Selvatura Hanging Bridges Park: This is the absolutely , the one that features the longest, widest, strongest and more stable suspension bridges of the country. The hike at Selvatura Park is about 4 kilometers long (2.5 miles) and can be walked at a good pace in 2-3 hours, of course taking the time to admire the dense cloud forest jungles and taking great pictures from the bridges. This park also offers some extras, like a zip lining tour, a butterfly garden, hummingbirds' gallery, a reptile's exhibit and a sloths' habitat.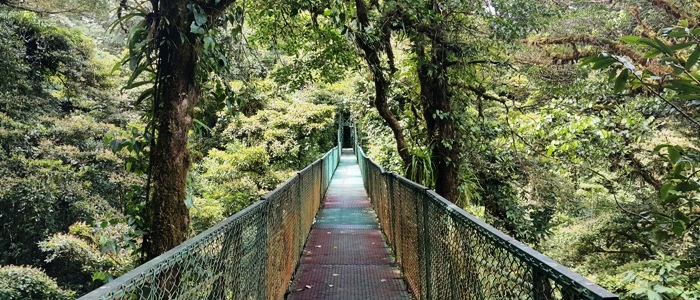 Sky Walk Monteverde Hanging Bridges Park: Sky is another good option for a hanging bridges tour in Monteverde. The total hike can be done in 1 hour approx. at a slow pace, and this park also features extra activities for its visitors, like a zip lining tour and an aerial tram.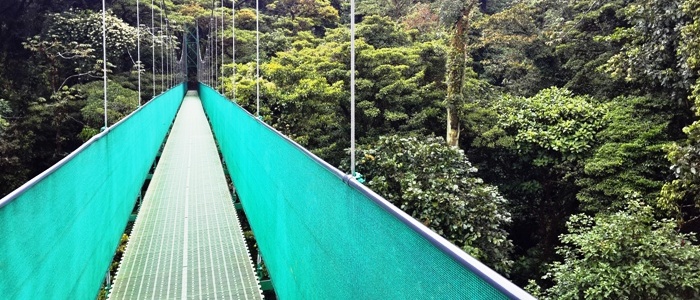 Mistico Hanging Bridges Park: This is in our opinion the . A good point about this park is that has many trails with different lengths, providing a solution for those people who have disabilities or walking problems. The type of vegetation at this reserve is tropical rainforest, which can be observed from the ground at the trails and from the top at the suspension bridges. The total hike takes about 3 hours at a slow pace, but as mentioned above, some of the alternative trails can be done in 30 minutes. Besides the beauty of the rainforest, this park offers a look-out point with great views of Arenal Volcano and Arenal Lake; as well as a restaurant on site.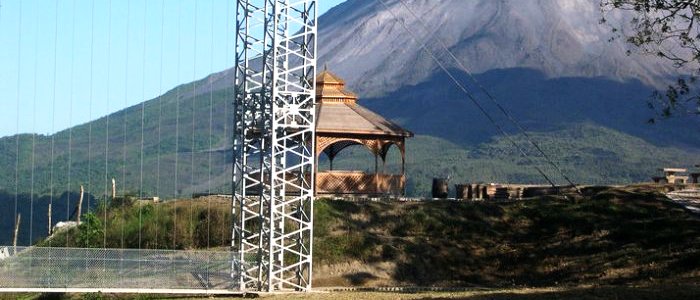 Sky Walk Arenal Hanging Bridges Park: Sky Adventures also has a hanging bridges park in Arenal, which features an aerial tram and a zip lining tour. This park is located in the rainforest jungles of Arenal, featuring great views of this eco-system and of the impressive Arenal Volccano.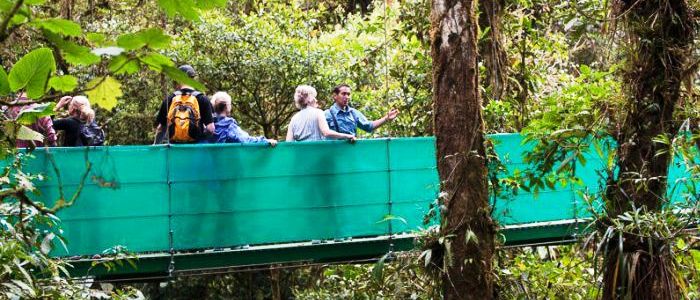 San Ramon:
San Luis Hanging Bridges Park: This is the newest hanging bridges park in Costa Rica, located near the town of San Ramon. This park is a solution for those people who are staying at the Capital and surroundings, who want to have the Hanging Bridges experience in Costa Rica but don't want to travel to Monteverde or Arenal. The drive from San Jose to the San Luis Park is 1.5 hours approx. San Luis Park also offers other additional activities, like zip lining, Tarzan swing and Superman cable.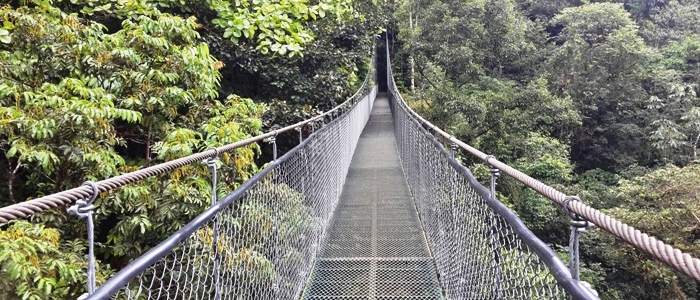 Heliconias Hanging Bridges Park: The Heliconias Hanging Bridges Park is the most convenient option for those people staying at the Guanacaste Beach Resorts; . Heliconias is located at the foothills of the Tenorio Volcano, featuring beautiful tropical rainforests. The drive to Heliconias is very scenic, featuring great views of the Miravalles and Tenorio Volcanoes.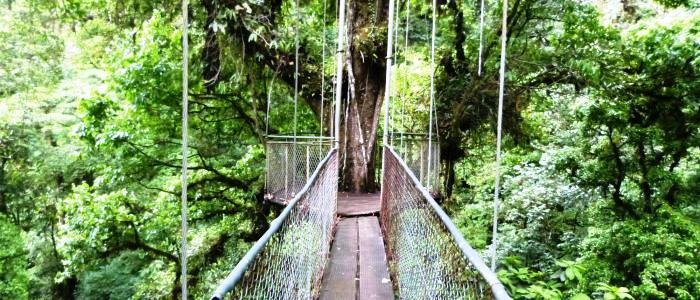 This is some helpful information about the Costa Rica Hanging Bridges Tours available, we highly recommend to visit one of these attractions during your !