La Paz Waterfall Gardens Costa Rica is the most visited private attraction in our country, a place where the tourists can enjoy of a lot of things during a one day trip. La Paz Waterfall Gardens offers hiking in the rainforest, waterfalls observation and wildlife observation at their animal rescue center.
This park is located in the foothills of, as a matter of fact, the volcano can be observed very close from the look-out point located at the entrance of this facility. Right at the entrance of this park there is also a birdfeeder where colorful can be seen. Continuing with the trail the visitors can admire of the most beautiful tropical gardens that include lots of Heliconias, giant tree ferns, giant bromeliads and many other Tropical Plants Native of Costa Rica.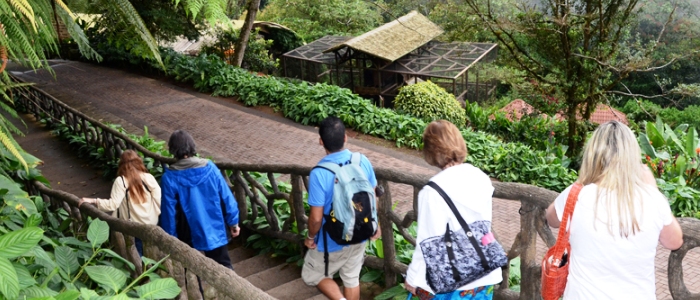 The first important attraction of La Paz Waterfall Gardens Costa Rica is located at about 200 yards from the entrance: the aviary. This is an attraction that is a part of their animal rescue center, and I dare to say that this is the biggest birds' exhibit in Costa Rica, which is big enough for many of the birds to fly free as if they were out in nature. There are several species of Birds from Costa Rica in this aviary, such as scarlet macaws, parrots, parakeets, owls, great green macaws, crested guans, great curacaos and toucans, which are the stars of this exhibit because they fly free right over your head!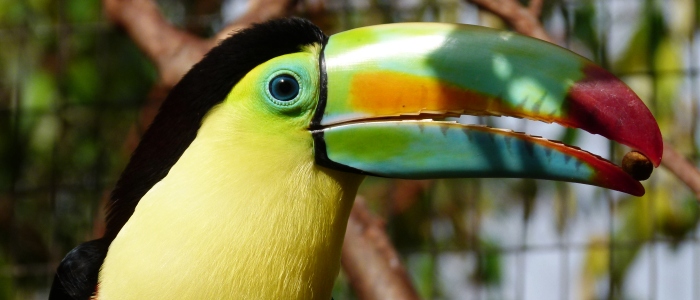 Continuing with the tour at La Paz there is the insect's exhibit, where you will see thousands of these animals in cases, as well as seeing the butterfly garden, which is the biggest in Central America. This huge butterfly garden has many species of Butterflies Native of Costa Rica, with lots of the "blue morpho" butterfly which is the most common of this exhibit. The butterfly garden shows all the stages that butterflies go through, from the time they are born as eggs, to the caterpillars, to the cocoons which in some of the cases they look more like jewelry because they are shiny gold color or shiny silver color, and to the stage when they become colorful butterflies; they actually have so many cocoons at display that it would be very common if you see some of them coming out of the them.
After the butterfly garden there is a monkeys' exhibit, with 2 of the species that we have in our country: spider monkeys and white faced capuchin monkeys. Following there is a natural hummingbirds' sanctuary where you would be able to see several species of this animals up-close; as well as a snake's exhibit with lots of Snakes Native to Costa Rica and a frog's exhibit where you will learn about the different Amphibians of Costa Rica. But the best part to most people is the following jungle cats' exhibit that features Pumas, Jaguarundis, Ocelots, Margays and Jaguars; it is quite a show to see these wild cats at play…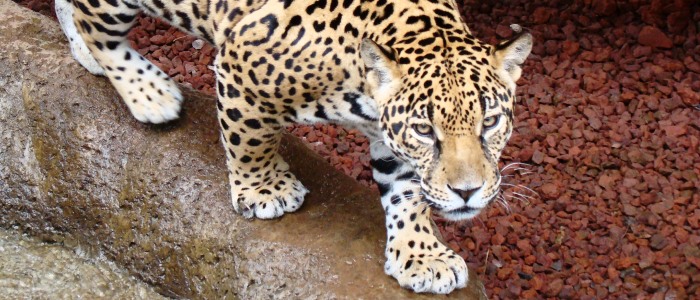 Besides the animal rescue center, La Paz Waterfall Gardens Costa Rica also features beautiful hiking trails in the rainforest, where 4 large waterfalls can be observed up-close. Swimming is not permitted in these waterfalls nor is recommended, because the water is very cold and the temperatures at La Paz are kind of cool, so this is not the best place to get in a waterfall in Costa Rica.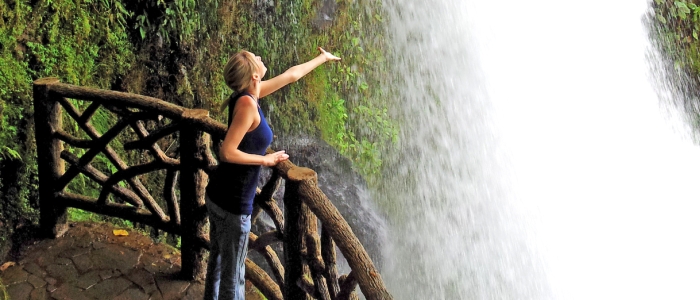 This is some information about , we hope you can visit this attraction while Visiting Costa Rica, we are sure you will have a great time, especially if traveling as a family with kids!