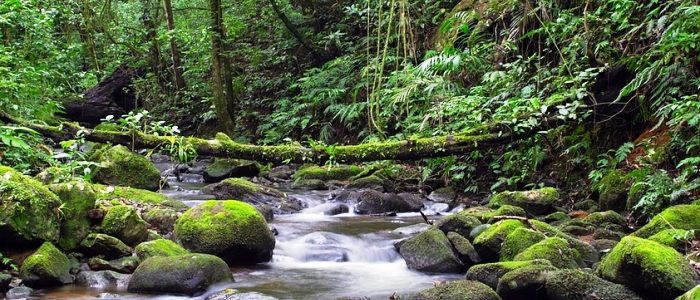 The Monteverde and Santa Elena Cloud Forest area is one of the most famous eco-touristic destinations of Costa Rica, mainly because of its unique and rare cloud forests, a habitat that is unfortunately becoming extinct because of global warming. Walking in these cloud forests, which are located at the top of Costa Rica's continental divide, is a little different than walking in our rainforest, because all the vegetation here is covered with moss and if it happens to be foggy at the time of your hike, it's a very interesting-kind of mystic feeling when you are in there.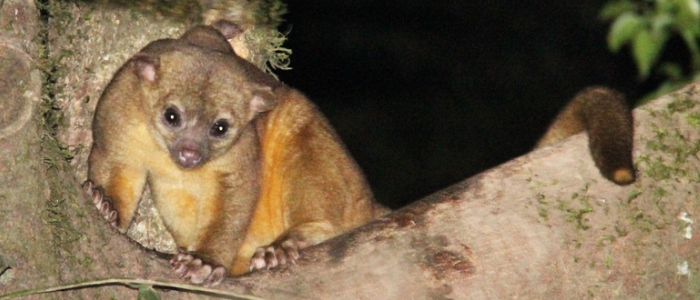 Among the many different reserves with trails for hiking in the Monteverde-Santa Elena area are: the , the Santa Elena Reserve, the Children's Eternal Rainforest and the Curicancha Reserve, being these 4 the most famous and the ones that keep the trails very well maintained for the enjoyment of the travelers. Another nice advantage for the practice of hiking in Monteverde is the temperature, which ranges from 55-70 degrees Fahrenheit (13 to 21 degrees Celsius) all year round.
The main town of this area is called Santa Elena; it was colonized in the 1950's and let me tell you that it hasn't changed much since then. Even though Monteverde is a famous touristic destination, it still keeps that small Costa Rican rural town style, where one can still see the farmers walking with their cows on the middle of the roads on any given day.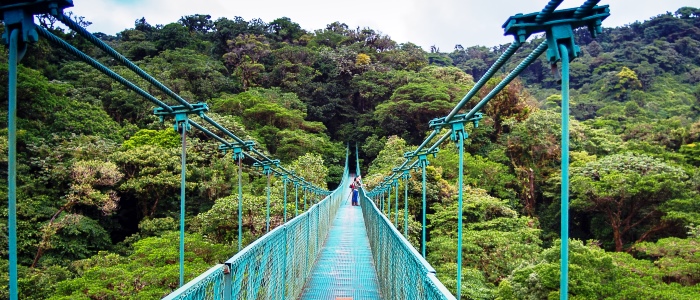 The touristic boom started here 20 years ago approx. and nowadays there are several places for lodging, restaurants, banks, shops and many activities for the visitors, such as horseback riding, , nature hikes, cultural tours, night hikes, bungee jumping, aerial trams, coffee tours, sugar cane tours, and of course the activity that made this place very famous: the , where the visitors are able to observe the cloud forest from the top, getting a totally different perspective of this beautiful eco-system.