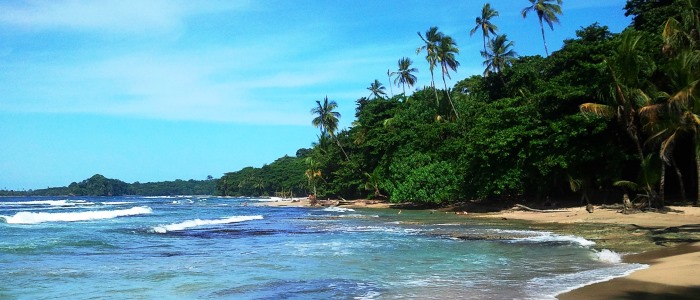 When I think of Puerto Viejo de Limon, the first thing that comes to my mind is the dramatic contrast of the bright green color of the vegetation and the turquoise color of the sea; and of course, that makes this particular region another different and unique part of Costa Rica, not as explored as the main touristic towns of the country.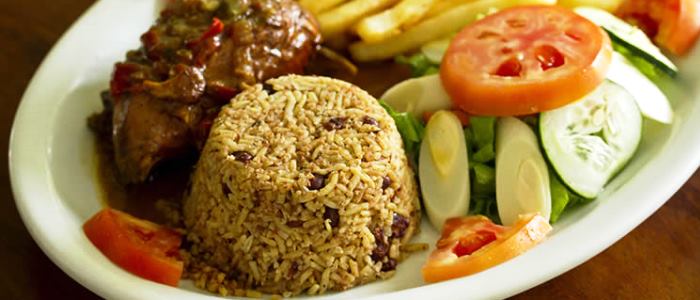 The next thing I think about of Puerto Viejo is the delicious Caribbean style food, being the "rice and beans" the most known dish of this area. The local cooks prepare it with coconut oil and serve it with Caribbean style chicken, beef in sauce or fish, perhaps I have to admit that I just got a craving for it! Besides the "rice and beans", this area is famous for the delicious Caribbean style seafood, the "Rondon Soup" and the "Pan Bon", a very good tasting fruit cake made just in this part of the country. All of these traditional dishes were brought to Costa Rica by the immigrants who arrived from Jamaica centuries ago, along with their own language known here as "patua", their calypso music and other unique traditions.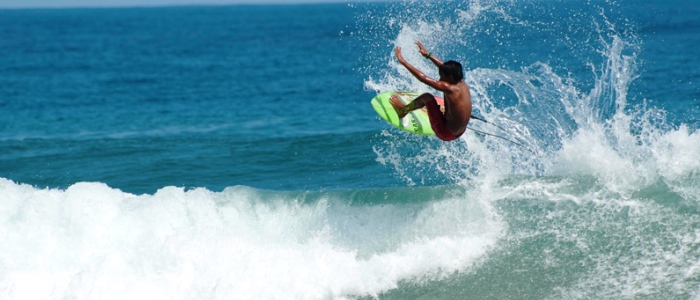 Tourism is just starting to take off in this area, being one of the main themes, because the waves are great for the practice of this sport; surfers from all over the world come to Puerto Viejo de Limon to test their skills and to enjoy life at the relaxed atmosphere of this South Caribbean town. Many other touristic activities are offered in this area, from snorkeling to horseback riding, , indigenous tribe's tours, wildlife sanctuaries, among others.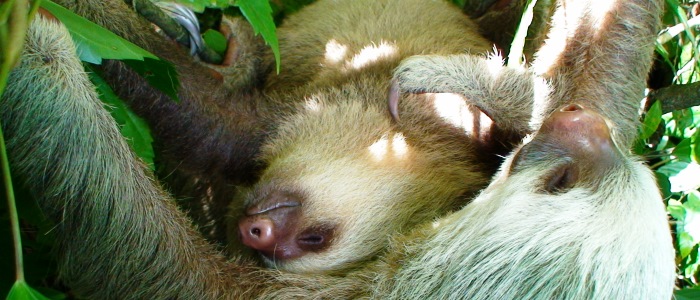 Puerto Viejo is also a great place to observe our rainforests and wildlife, as I had mentioned before, the place is bright green all year round (yes, it rains a lot there!), but even with the rain and all, tourists enjoy of the different vibe that flows in Puerto Viejo; the laid back attitude of really enjoying life, the reggae music, the wind against the palm trees, the surfers… can wait to go back there!!!