The Corcovado National Park is the largest national park in Costa Rica, holding an amazing 4% of the entire world's biodiversity, making it the richest eco-system found in the country (the country's overall biodiversity is 5% of the planet).
These are some different aspects of the Corcovado National Park:
Location
Below you will find in a map where you can see the Corcovado National Park location
Extension
Corcovado National Park covers a huge portion of the Osa Peninsula with a high extension of land in this area; it is a total territory of 424 square kilometers (164 miles), or 47,945 hectares (119,863 acres), a huge extension of protected beautiful rainforest land.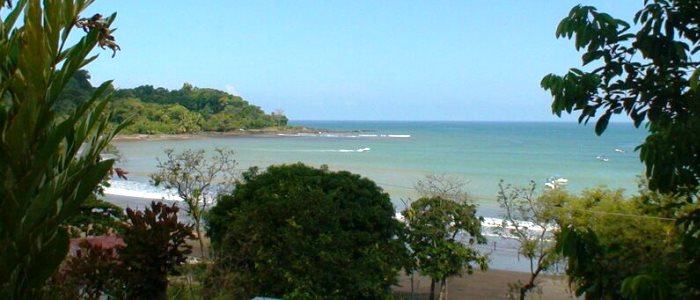 Animals
Among the most popular searched by visitors in this park are jaguars, ocelots, margays, jaguarundis, pumas, tapirs, ant-eaters, coatimundis, pacas, agoutis, scarlet macaws, howler monkeys, white-faced capuchin monkeys, squirrel monkeys, spider monkeys, sloths, and other animals. The park also has an incredible 375 species of birds, of which 24 of them are endemic, which make the place ideal for ; a total of 124 species of mammals; 61 species of freshwater fish; 71 species of reptiles, 46 species of amphibians and more than 8,000 species of insects. Due to this tremendous amount of species concentrated in a relatively small portion of rainforests, gave the Corcovado National Park the title of being "the most biologically intense place of Earth".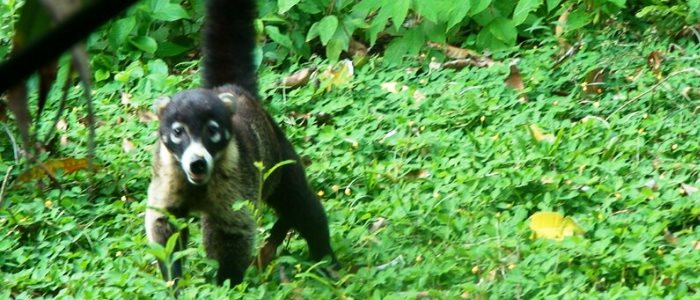 Tourism
Tourism is starting to take off in the boundaries of this natural jewel, but the existing infrastructure makes a land trip to Corcovado National Park still to be a rough one, due to the long distance from the center of the country and the bad roads to get there. The main town close to Corcovado National Park is called "Bahia Drake" (Drake's Bay), a place where there is a growing number of lodging options of all types, from hostels to 5-star eco-lodges; as well as restaurants giving a tasting of the delicious , banks, a small airport and other facilities for the travelers, being tourism projects to have more future visitors. The easiest way to get to Drake is by taking a local flight, yet it could be a little expensive, or to board a taxi-boat at the Port of Sierpe, which it would take about 2 hours until arriving there.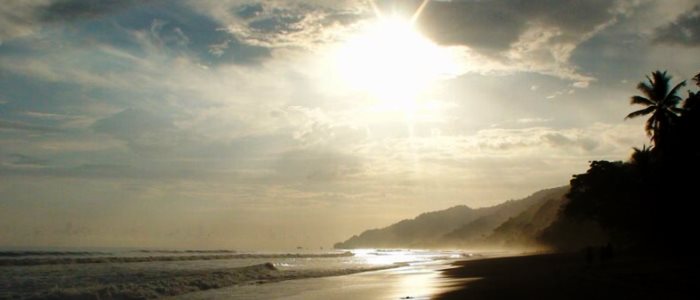 Activities
There are also a number of activities available for the visitors at Drake, from guided hikes to the Corcovado National Park, horseback riding, snorkeling tours at the Cano Island Biological Reserve (best snorkeling and diving in all Costa Rica), nature night tours, Mangrove forests tours, dolphin/whale watching tours, kayaking, scuba diving, sport fishing, among others.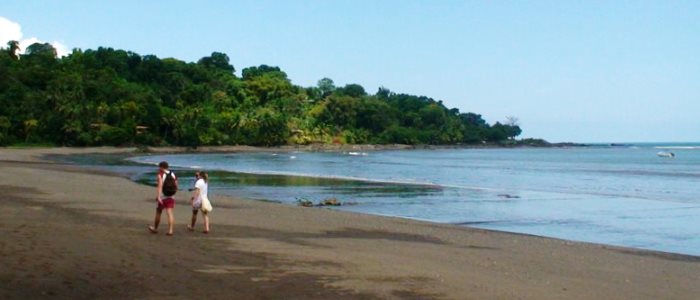 Follow us on Facebook to see great pictures and information about Costa Rica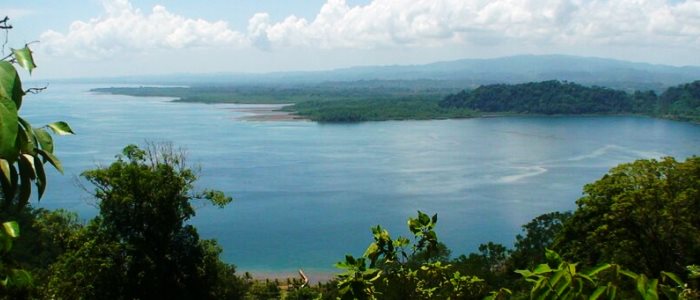 Read more about other National Parks in Costa Rica