The enormous biodiversity of Costa Rica allows us to capture unique and unparalleled moments, and without a doubt, happiness at this time is sometimes accompanied by Costa Rican animals, which immediately catch the attention of locals and foreigners when they are seen. Inevitably, monkeys and sloths are well known in our lands, so some are very accustomed to the treatment of man and sometimes give us sparks of friendship that are impossible to ignore. Learn about the best places to see monkeys and sloths in Costa Rica on this blog post.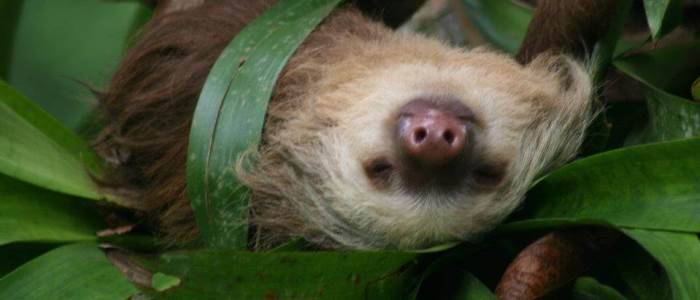 Costa Rica has 4 different species of monkeys (Spider, Howler, White-headed capuchin and squirrel monkey) and two sloth species (two and three toed sloths), which inhabit our country from the coasts to the high mountains with cold and rainy conditions and have very interesting features which we cannot ignore. Some of them only live on the trees and never go down, and some go down to hunt crabs o little lizards. On the other hand, the two sloths you can find in Costa Rica could be very similar, but in fact they are not, they belong to different families and due to some convergent evolution facts, they can look pretty similar, but they are completely different, even their anatomical features are different from one to other.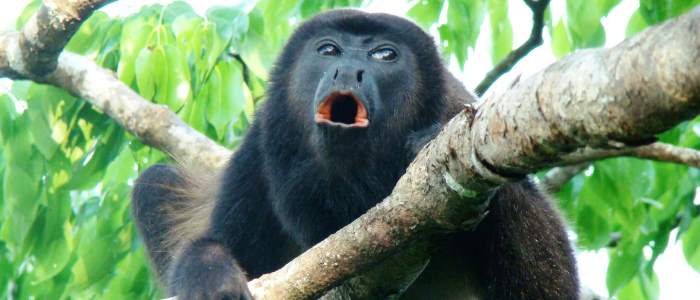 The best places to see monkeys and sloths in Costa Rica are:
Manuel Antonio National Park: The experience of visiting this national park will be unforgettable, the efforts made by government entities to preserve our wildlife are noticed at first sight, and of course in Manuel Antonio is not the exception. Cataloged as one of the 25 most beautiful beaches in the world, this national park will offer incredible spots to admire its beautiful creatures, and we are not only talking about the 3 different species of Monkeys found there (Howler, White Headed capuchin and squirrel monkeys) and the 2 sloths species you can find in Costa Rica (2 and 3 toed sloths); but there are many other animals of the rainforest that can be easily observe in this nature preserve.
The was rated by Forbes Magazine in 2011 as one of 10 most beautiful national parks in the world, and with an extension of 1983 Hectares, there you can find around more than 180 birds and 109 mammals. Due to the great conservation efforts of Costa Rica, this national park is one of the best places to observe monkeys and sloths.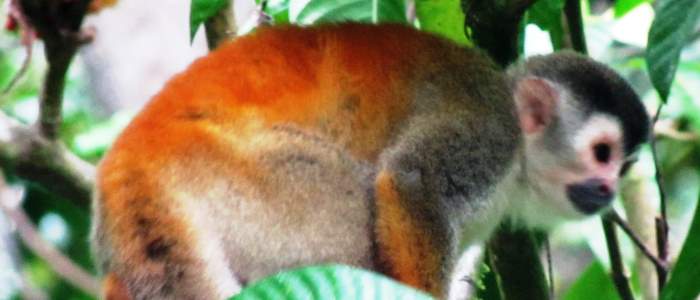 Caribbean coast: The Caribbean Coast of Costa Rica is more diverse than the rest of the country, without a doubt the province of impresses everyone, being the only province that borders Nicaragua and Panama. The Caribbean side of Costa Rica features one of the most impressive rainforest areas of Central America, the annual rainfall in some parts goes from 6 to 8 meters per year (18-24 feet), providing the essential conditions that living creatures need to have an amazing biodiversity; due to this is one of the best places to see monkeys and sloths in Costa Rica. The Caribbean side of the country has several national parks and a large number of reserves both private and public wild lands managed by the state. One of the most recognized and beautiful is the , an open-air treasure in terms of diversity. Located 42 kilometers from the center of Limon, it has a humid tropical forest and was created in 1970 with the goal to preserve its flora and fauna, in addition to a long extension of coral reef. Inside the park you can find 2 species of monkeys (Howler and White-Faced Capuchin) and of course the 2 and 3 toed sloths, plus there is a record of more than 123 different species of fish and more than 35 reefs, also counting among its species of popular birds like the green ibis, the king-fisher and the heron.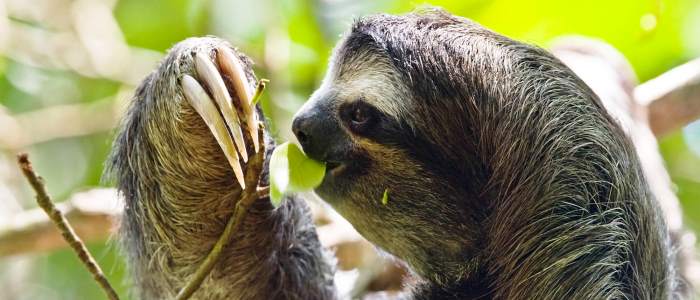 Other national park that we cannot leave behind is . Well known by its sea turtles, the 22 miles of Tortuguero speak for themselves. The northern coast of the Costa Rican Caribbean is a small Amazon if we collect all the flora and fauna found there. It can be easily said that there are no specific weather stations in this region, it practically rains all year, but it is an important factor to emphasize that rains less during the months of March, April and October. Not only monkeys and sloths will capture your attention here, its water canals are formed naturally by rivers and the sea, making it one of the most visited sites in the country for its beautiful scenery and abundant wild life.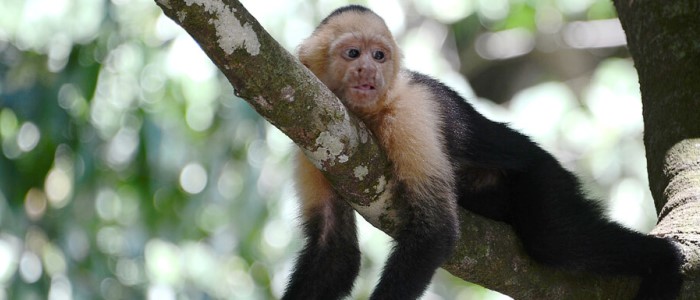 La Fortuna (Arenal Volcano area): Considered by TripAdvisor as the best touristic destination in the world; and its born 7 thousand years ago, are essential destinations in the list of any traveler. Not only known for its innumerable activities, hot springs and intense nature, it makes it one of the perfect destinations for those who seek relaxation, adventure and fun; and if we talk about its diversity, this is one of the best places to see monkeys and sloths in Costa Rica, as well as many other wildlife species like toucans, macaws, coatimundis, agoutis and many others. The countless options you have to see these beautiful species of animals makes it without any doubt, the best destination in Costa Rica for those who are passionate by nature.