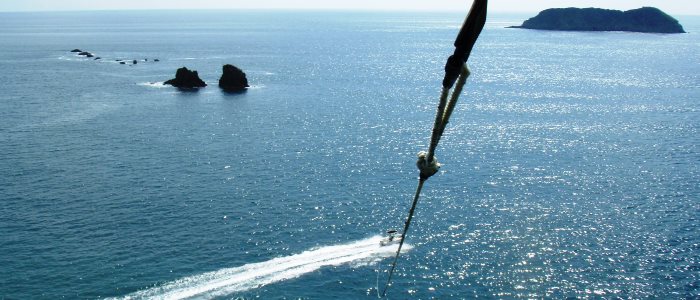 Parasailing is a fairly new attraction in the touristic regions of Costa Rica, being the companies of the Manuel Antonio National Park area the pioneers of this adventure activity in the country. Soon there will probably be more around, but for now the visitors of Manuel Antonio are the only ones who are able to enjoy the amazing views of this area from an "eagle's eye" perspective.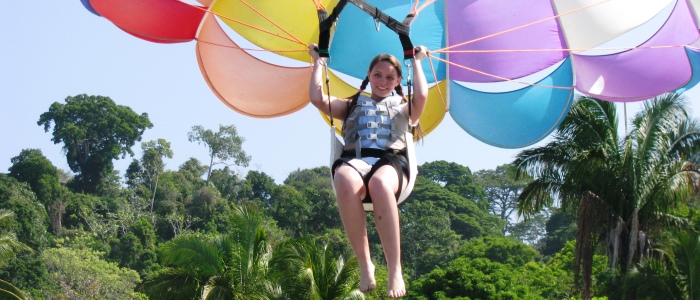 The Parasailing tours in Manuel Antonio are very unique because they go along the boundaries of the National park, providing the most amazing views one can have of the this protected area, rated as one of the 10 most beautiful in the world. During this tour different types of marine life can be seen too from the top, the lush rainforest jungles of "Punta Cathedral", impressive rocky cliffs, several small islands and pristine white sand beaches of the surrounding areas.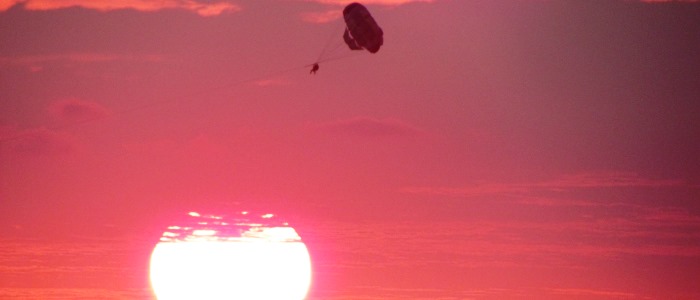 These Parasailing trips start from the public beach area of Manuel Antonio, where the visitors can also enjoy of other activities like horseback riding, kayaking, jet skiing, surfing, etc.; making this beach the one of the country with more things to do for the visitors.