As time goes by as I work here at Go Tours Costa Rica, I constantly find myself wondering what would it feel like to be from another country trying to find a good destination for a well-deserved vacation, in the best scenario, I would make tons of research around the web seeking for a set of very good sources of information so I can make a good, concise, rightful decision, after all, I deserve to get my money's worth and chances are, I'm putting 3 to 4 figures on a faceless company that is not from my country, I'm paying a good portion (if not all) in advance for my vacations and just hoping that everything goes well... and let me tell you the truth, I would be stressed about this process, I would probably feel lost in an ocean of websites thrown at me from Google all claiming to be the best, to have the lowest rates and most importantly, they will all claim that you will have the best time of your life [period].
And that's just the beginning of the whole process...
Among the very first things you need to establish (besides dates, budget and who you're traveling with) is the destination, and here is where I bring beautiful Costa Rica to the picture, now don't get me wrong, I know there are many other countries you could visit and they all have their own amazing attractions and must-see destinations, I know that and I'm not here to try to talk about the pros and cons of another country because that is not the point; I'm here to help you take a decision because if you are reading this article, changes are you are looking for a tropical destination and Costa Rica is among your choices, I can't tell you why you shouldn't go to, say Colombia or Guatemala or any other place in the world for that matter, but I can tell you (with detail) why you should strongly consider Costa Rica for your next vacation destiny and how to make the most out of it.
I will lay out the most important reasons why our country is the perfect choice for a vacation but first, let me answer the question I know you have already:
Should I choose a travel agency in Costa Rica?
There are 3 main options here:
Option number 1
This would be to just pack your things, grab some cash or credit cards and just take off, this may work for many but not for most, for starters we have the first thing you need to resolve once you land in Costa Rica and feeling that awkward sensation of not belonging (don't worry too much about that one, once you land you will feel that something in the air that says "this is going to be fun, next thing you know you realize everyone is smiling for some weird reason and BAM!, you realize everybody is happy here and then you have to go along with it, after all, why not? You are in Costa Rica), so yeah, things are great but I'm still in customs and I just have no idea how will I get around once I'm out of here, a taxi, public transportation or maybe I'll just rent a car along with a GPS and this place is so small I should be at the Nicaraguan border in only 30 minutes if I really wanted to explore the whole country. Keep dreaming.
I'm not even discussing the taxi option nor the public transportation option, All I'm saying about this is, A. A taxi will be good if your hotel for the first night is 5 minutes away from the airport, and what I'm trying to say is, a taxi will be good for any short rides around the country as long as you make sure you understand what is the conversion rate for our currency (1 dollar ~= 500 Costa Rican Colones), any short cab ride that is 5 minutes or less should be close to 1,500 to 2,000 Costa Rican colones ($3 - $4) but you could easily get confused (naturally or tricked) and you could end up paying $30 - $40 for a 5 minute ride, also take into consideration there might be a language barrier between you and Jose (your cab driver) and that it can lead to more confusion which could translate to more dinero to Jose and that's when your vacation in Costa Rica could start going south. B. Public transportation in Costa Rica very well covers the entire nation in a good way but let's face it, you probably have more luggage than you can handle and you don't wanna be stuck in a bus for 3 hours next to a stranger with no A/C, probably wondering many things that will hardly be answered (the ETA for example or when is the next stop for a bathroom break). By this I'm not trying to scare you away, I'm just saying that these particular options are not the best ways to get the most out of your vacation.
Option number 2
Same principle; pack your things, grab some cash or credit cards and just take off with the difference that in this scenario, you could take a cab to the nearest hotel and plan your vacation from there (private or group transfers, tours, destinations and lodging), all with 24 hours or less in advance and, again, this could work for a few but not for most. The downside to this approach is that you are at the mercy of the companies that you contact, if for some reason you contacted the wrong people to help you plan everything, you can be stuck in a hotel room, perhaps in the city for a few days waiting for an answer and what if you only had a very short window of time to travel, you would be in trouble and desperate but hey!, you could rent a car!
I'm not even going to give renting a car an option number, this is not an option, you have to deal with a car rental company in a foreign country, pay high deposit fees or hidden fees, if you're smart you take 9,000 pictures of the car before you get on it to avoid paying for a dent on the back bumper when you know it wasn't you who did it, besides that awful and stinky hassle, you must remember something very important and realize something even more important: You are on a foreign country, you probably don't even know how to say "hi" in Spanish and soon enough you realize that the streets in Costa Rica are not tourist friendly, what I'm trying to say is that I take pride on how beautiful my country is, it's nature, weather, people and many things that I could add on the list but for crying out loud you have to be Costa Rican to not bother driving the streets; sadly some of them are not in the best conditions, some of them are kind of narrow and most of them have no street name (it's funny to say we give addresses in the following format: Your destination is 300 meters north and 50 meters west from the old building of X company... well, what if I don't know what is the location of the old building of X company?) Believe me when I tell you, you just don't want to rent a car in Costa Rica.
But don't worry, if you're reading this and if you take advice from a local person from Costa Rica who knows his way around all of these topics, you're still in time to approach your Costa Rica vacationsunder option number 3.
Option number 3:
This is definitely the recommended way to come to Costa Rica for vacation, this is how we handle most of our client requests and this is how we get emails like this all the time:

I received this while writing this article.
So what is option 3 all about?
Well, here is where I finally answer the previous question "Should I choose a travel agency in Costa Rica"?
This is pretty simple, in this scenario, you plan your vacation ahead of time; you do your research and find a company that best suits your needs. You have plenty of time to sit down and study the proposal you received from them and if they allow you, you can to look exactly as you want it to look; and by ahead of time I would recommend months ahead of time (especially if you're visiting on high or peak season) the reason behind this is because since everything gets so packed on the higher seasons, chances are you have your dreamed itinerary set and ready and placed on a wooden frame on your living room and when you're ready to formalize everything and submit payment, your travel agent gets back to you only to say the hotels you chose are full and have no rooms for your days of visit and so you have to sit down again and look for the second best choice and, in real honesty, no one likes doing that, going on vacation is just awesome and the only down side could be the planning process, the least you want to do is put more time on the planning than on the actual vacation.
If you allow a travel agent to help you, not only you're removing the burden of dealing with hotels, tour operators and transport companies; you're also in the hands of a professional who has lived all of his life in the country, knows the business as well as the best options for just about everything (, what hotels are more convenient and why are they convenient and most importantly, what places to avoid for various reasons, not to mention the best recommendations for price versus value if you are on a budget).
No matter how you see it, you are better off with a travel agency.
Now that I have given you the best way to approach your vacation planning, let me talk about the topic in hand:
Why should I choose Costa Rica for my next vacation?
Let me give you a quick list of reasons with no order of importance whatsoever, they are for you to study them and compare them if necessary with any other countries you might be considering.
Costa Rica has no army!
The title covers everything, pretty much no explanation is needed, a little bit on the subject though: This in no way means you are in danger or unprotected in Costa Rica, we have different types of police, road and local police for example, we even have tourist police for your well-being while visiting; what this means is, we live in peace here, we have a well-established government, we have the laws and all the things a democratic country adheres to. To resume, image a place where you will see no armed troops formed every now and then, you will not see military restricted areas nor travel with fear of unexpected civil wars or threatening situations. Among some of the things you can see while in Costa Rica, I could mention lots of nature and wildlife, people gathered at parks, beaches or local towns having fun and enjoying the sun or playing soccer at the local field and very important for you, surfing the web looking for information on a cool, nice and safe tropical vacation, a country that is an extreme destination for very popular types of tourism including but not limited to: adventure and extreme, ecotourism, cultural, medical, dental and wellness, jungle, wildlife, rural and even agritourism among other types of tourism. Bottom line: if you are coming to Costa Rica, be prepared to live an adventure according to your preferences, be prepared to relax, enjoy great tropical weather and it all resumes to be prepared to not worry and be happy!
Perfect weather
I'll describe the weather in Costa Rica in an odd way; I don't want to get into technicisms here (too boring), the weather here, most of the time, is the type of weather that lets you hang out all day in your favorite shorts, a shirt or blouse and sandals, this of course if you're not in the higher areas of the cloud forest like Monteverde and the likes. Still, we have lots of rain, we measure our rain in feet, not inches to begin with, but don't think it is the destructive, hurricane like type of thing, if it has to rain here, it rains like there is no tomorrow, but this is mostly on a small portion of the calendar and this is the fuel for our endless green that powers this biological jewel, this is what powers our extreme adventure rafting rivers, this is what creates the amazing rainforests and what brings over 2.3 million visitors every year looking to explore nature, adventure, forests, look for rainforest animals or that special romantic sunset on a beautiful evening on a boat 10 miles off-shore out of Flamingo or Tamarindo beach in the Province of Guanacaste as a nice seal for a perfect honeymoon in a humble yet natural paradise.
One of the happiest countries of the world
For this, let me borrow a couple of paragraphs from Wikipedia, which read:
The Happy Planet Index (HPI) is an index of human well-being and environmental impact that was introduced by the New Economics Foundation (NEF) in July 2006. The index is weighted to give progressively higher scores to nations with lower ecological footprints. [Source: Wikipedia].
So, in other words, since '06, they started measuring the happiest countries as well as the saddest ones:
Out of the 178 countries surveyed in 2006, the best scoring countries were Vanuatu, Colombia, Costa Rica, Dominica, and Panama, although Vanuatu is absent from all later indices. In 2009 Costa Rica was the best scoring country among the 143 analyzed, followed by the Dominican Republic, Jamaica, Guatemala and Vietnam, with Tanzania, Botswana and Zimbabwe featuring at the bottom of the list.
For the 2012 ranking, 151 countries were compared, and the best scoring country for the second time in a row was Costa Rica [source: Wikipedia].
This all means that on the range of 2006 to 2012, in 7 years Costa Rica has been the happiest country of the world twice and has been several times among the best scoring countries.
Amazing must-see destinations in Costa Rica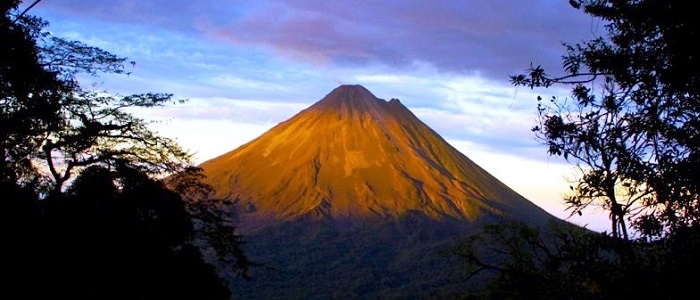 Costa Rica has world-wide recognized natural attractions and destinations, to mention a few: , Arenal Volcano, the , , Flamingo Beach, Tamarindo Beach, , Poás Volcano National Park, and I could go on and talk about them in depth but in an effort to keep this not too big and an easy fast read I will leave you the decision and responsibility to research the destination(s) that better describe what you would like to experience.
Many destinations like , Manuel Antonio Beach, or beaches like Tamarindo or Flamingo, just to name a few, serve as hubs for different types of tours and activities, so if you are located at one of these locations you could go on adventure trips like zip lining, rappelling or white water rafting, nature and sight-seeing tours like hanging bridges or natural reserve and wildlife tours or take a fishing charter if you'd like and go fishing for some nice Roosters or Mahi-mahis for dinner.
Convenience
Costa Rica is convenient not only because is a 2.5 hour flight from Miami (4.5 from California), Costa Rica is convenient because you can visit the highest point of the country and a beach all in one day, it is convenient because you can just bring your credit card or some cash (not even exchange to our currency) and with this you can get around with no problem (even some food stands on the road take credit cards), Costa Rica is also convenience because we have a very high literacy rate, hence, you can expect smart, polite and educated people with, as previously explained, a very happy and positive attitude always willing to help and don't get surprised, English as a second language has been growing here strongly, so chances are, you don't even need to try to learn some Spanish if you don't want to :)
Last but not least, Costa Rica is just awesome!
This is not an extra explanation per-se; it is more of a final statement to summarize everything I said above.
A quick though first though: This is definitely not a full list of reasons why Costa Rica is a very good option for a vacation, take this more like a guideline to help you choose Costa Rica and if you decide to visit, a way to help you make the most out of your trip with an easy planning process.
Ok, so why is Costa Rica awesome? We have nothing but amazing settings for the traveler no matter the type, we have white-sand beaches with rainforests right next to them, wildlife, adventure activities, our locations are well-structured with local shops, restaurants, drugstores, bars, clubs, nightlife, they all have accommodation fit for all budgets from backpacker hostels to 5 star resorts and everything you could possible need, we have fun, we have nice people, we have freedom and we are Pura Vida.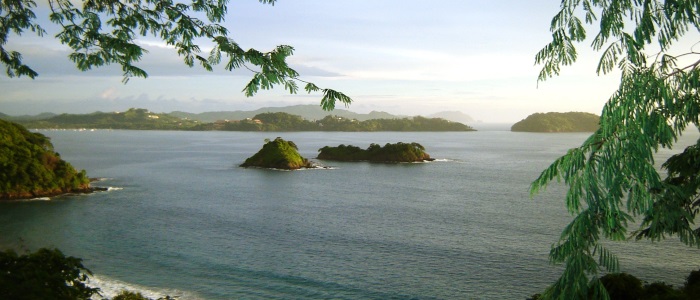 Please let us know if we can assist you with your vacation planning, contact us today and a representative will get back to you shortly. We at Go Tours Costa Rica and hundreds of tripadvisor comments can assure you the best Costa Rica vacations of your life...
Follow us on Facebook to see great pictures and information about Costa Rica
Read more about Costa Rica
Best Adventure Activities in Costa Rica
Best places to see monkeys and sloths in Costa Rica