Uvita Beach is one of the emerging beach touristic destinations of Costa Rica, not as famous as its neighbors Jaco Beach and Manuel Antonio National Park, but every year is becoming more popular, having bigger numbers of visitors especially during the whale watching seasons.
Below you will find general information about Uvita Beach:
Access
For many decades the bad infrastructure of the area limited the fluent development of tourism, but with the completion of the coastal highway, more and more touristic businesses and attractions are popping up in this beautiful rainforest and beach area, due to the easy access it has now from .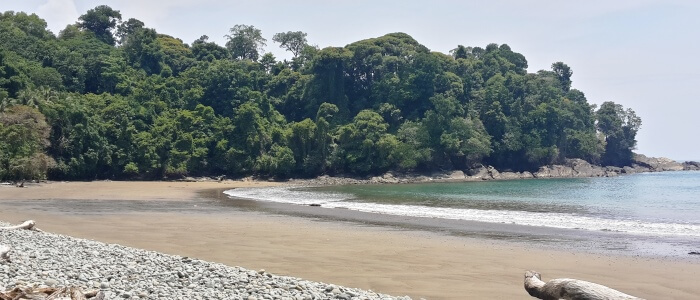 Here is a map where the Uvita Beach is located, so you can have a better idea of how long it takes to get there from San Jose, Costa Rica.
Marino Ballena National Park
The main attraction of Uvita Beach is its Marino Ballena National Park, well known in Costa Rica to be the best spot for the observation of whales in the whole country. Many tourists from all over the world, as well as Costa Rican tourists and scientists, come to this area between the months of August and November to see the thousands of whales that approach close to shore, where is very easy to observe them at a close distance from any of the many boats that offer whale watching tours in this area. The other season for whale watching is between the months of January and April.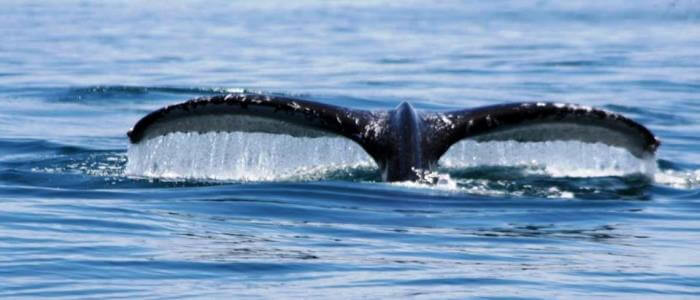 Relaxing Activities
But Uvita Beach is not only a good place to see whales, but there are also several other things that can be enjoyed here; for those who like to be calm, there are relaxing activities that can be done such as walking on the beach, exploring many beaches of the surrounding areas (most of them pretty much unexplored), camping on the beach, among others, during these activities is possible to see many Rainforest animals of Costa Rica. Visitors have told us in the past that the part they really liked about Uvita was the fact that NOBODY else was in the entire beach where they were enjoying with their companions, giving them the feeling of being in the most remote place of Earth (and that's exactly what many people search for during their vacation, to relax in a peaceful place…).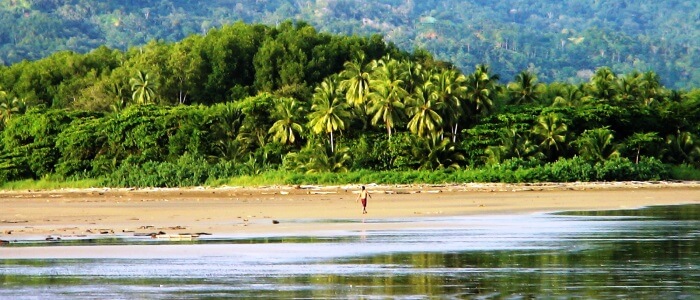 Adventure Activities
Among the many other things to be enjoyed in Uvita are the adventure activities; the coastal mountain range, which is literally next to Uvita, provides a very broken terrain that turns perfect for the practice of waterfall rappelling tour, ATV tours, hiking etc. Another plus while doing those activities is the good chances of seeing the local wildlife during the tours because the mountains of the Coastal Mountain Range are covered with lush-beautiful jungles; they home a tremendous amount of rainforest animals like sloths, white-faced capuchin monkeys, howler monkeys, squirrel monkeys, iguanas, coatimundis, agoutis, parrots, parakeets, anteaters, and thousands of local and migratory birds.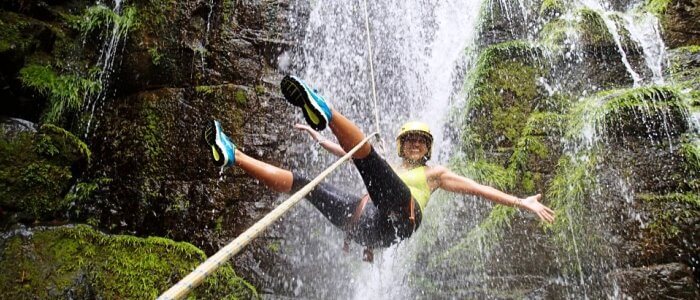 Follow us on Facebook to see great pictures and information about Costa Rica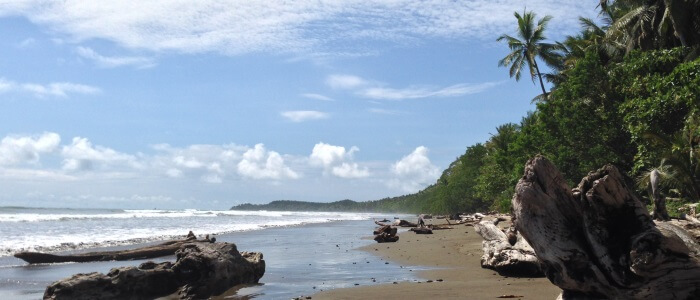 Read more about other top destinations in Costa Rica